Licensed Painters Central Coast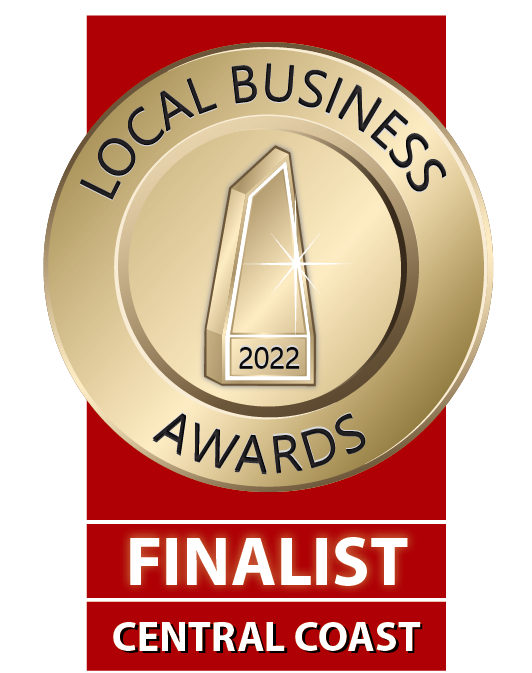 Get A Free Quote on Painting & Decorating Services
Portos Painting & Maintenance is the Central Coast's most trusted painter. Specializing in interior, exterior, residential, and commercial painting services, Portos Paints has the ability, experience and skillsets to provide the highest quality of painting services to Central Coast residents. Our focus is to provide work that completely satisfies and 'impresses 'our customers as we know just how valuable and satisfying a quality paint job can be, and how much it can completely transform your space. At Portos Paints we pride ourselves on our quality of work, below are just some of the reasons you should choose Portos Painting and Maintenance for your Central Coast painting job:
Quality:
Portos Paints quality is unmatched by any other painting company within the Central Coast. Our quality painting service begins from the time we start our painting project, until the very end of the service.
Creativity:
The professional painters at Portos Paints have an immense amount of skills and creativity to pour into your painting service.
Affordable:
Every service from Portos Paints is priced at an incredibly affordable price, allowing all customers to appreciate and receive our painting services from our Central Coast master painters.
Reliable:
Portos Paints offers painting services to the Central Coast that are exceptionally reliable and dependable, proving the value of quality of service to our customers.
Experienced:
The professional painters at Portos Paints are incredibly experienced in providing painting services to a variety of locations.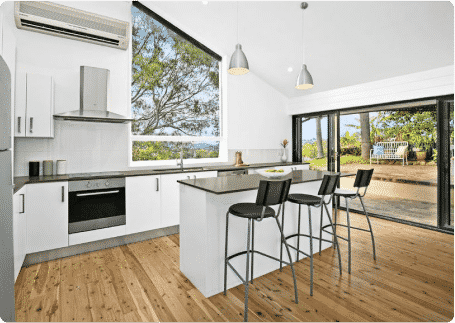 House Painting Central Coast
At Portos Painting Services, we understand that your home is one of your biggest investments, which is why we are dedicated to providing the highest quality house painting services on the Central Coast. Whether you're looking to freshen up the exterior of your home or update the interior, our team of experienced painters can help. We use only the best paint and primer products to ensure a long-lasting, durable finish that will protect your home from the elements and enhance its appearance.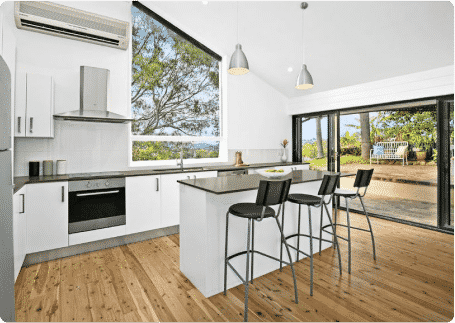 Interior Painting Central Coast
Interior and exterior painting are two different types of painting projects with distinct differences. Interior painting typically involves painting the walls, ceilings, and trim of a building's interior spaces. In contrast, exterior painting focuses on the outer surfaces of a building, such as the walls, trim, and eaves. The type of paint used, surface preparation, and application method can also differ between interior and exterior painting.
Additionally, exterior painting is exposed to different weather conditions and therefore has to be done with paint that can withstand the elements. It is important to use a colour formulated for the specific interior or exterior surface.
A fresh coat of paint can do wonders to update the look and feel of your home. At Portos Painting Services, we understand how impactful the right colour scheme can be when creating spaces of your desired style. Our team of experienced painters will work with you to choose the right colours and finishes for your home, and will take the time to properly prepare and paint your walls, ceilings, and trim.
We use only the best paint and primer products to ensure a smooth, even finish that will last for years.
Fence Painting Central Coast
Fences can greatly add privacy, security, and curb appeal to your home. At Portos Painting Services, we offer professional fence painting services to help you enhance the appearance of your fence and protect it from the elements. 
Hiring a professional like Portos for fence painting can ensure that the job is done correctly and efficiently. Our Professional painters have the experience and knowledge to prepare the surface of the fence properly, select the appropriate type of paint and application method, and complete the job on time.
Additionally, our professional painters have the tools and equipment to paint large areas such as a fence. This can include ladders, scaffolding, sprayers, and other specialised equipment.
Moreover, our team of painters will know the different types of paint and coating best suited for your type of fence. It will ensure that the paint will adhere well and last longer.
Our experienced painters will use only the best paint and primer products to ensure a durable, long-lasting finish that will keep your fence looking great for years to come. We can identify and fix any issues with the fence, such as rotting or warping, before painting it.
Garage Painting Central Coast
Garage painting can be a difficult task for homeowners for several reasons. One of the main challenges is the size and surface area of the garage, which can be large and difficult to reach in some cases. This can require ladders, scaffolding, or other equipment, which may not be readily available or accessible homeowners.
Another difficulty is the surface preparation that is required before painting. Garages are often exposed to the elements and may have accumulated dirt, grime, or other contaminants that must be removed before painting. This can require significant time and effort to clean and prepare the surface for painting properly.
Additionally, garage painting often involves the use of specialised paints and coatings that are formulated for use on concrete or other types of surfaces. These can be expensive and more difficult to find than standard interior or exterior paints. And if not applied correctly, it may not adhere well and not last long.
Garage Door Painting Central Coast
Your garage door can be a major focal point of your home's exterior, so it's important to keep it looking its best. At Portos Painting Services, we offer professional garage door painting services to help you update the look of your home and protect your garage door from the elements. Our experienced painters will use only the best paint and primer products to ensure a durable, long-lasting finish that will keep your garage door looking great for years to come.
Portos is Your Home Painting Specialist in Central Coast
Painting your home can be a daunting task, whether it's the interior or exterior of your house. Hiring a professional painting company like Portos can take the stress and hassle out of the process and ensure that the job is done correctly, efficiently, and safely.
Portos has a team of experienced and skilled painters with the knowledge, tools, and equipment to tackle any painting project, whether a small room or a large exterior. We use only high-quality paint and products, ensuring the final result will be long-lasting and beautiful.
We offer a wide range of services including colour consultation, surface preparation, and clean-up. Wewill work closely with you to understand your vision and preferences, and will provide you with a detailed estimate and timeline for the project.
If you are looking for a professional and reliable painting company, look no further than Portos. Contact us today to schedule a consultation and see how we can bring new life to your home.
What clients say about us
I own a real estate office and have used Juan for over 10 years. Great workmanship, trustworthy and always willing to ensure the client is happy with the finished product. Thanks Juan.

Juan just completed some of the handy work at my place..and I have to say he did a fantastic job. He is professional, polite and does his job sincerely. Highly recommended

Juan is a professional, he has just done a great job to the outside of our house. He is very reliable and fast.
Kitchen Restoration
Full kitchen repaint and resotoration in Gosford NSW.
Living room Painting
Ceiling, walls and roof painted in Narraweena NSW
Commercial Painting
Exterior & interior repainted in Northern Beaches NSW
Bedroom Repaint
Bedroom & house repaint and renovate in Central Coast NSW.
FAQ Central Coast Painting
1. Are you locally owned and operated?
Yes, Portos Painting & Maintenance is a Central Coast locally owned and operated business.  
We have been in the painting and decorating industry for almost two decades. Originally, in the Northern Beaches of Sydney, however, we relocated to the Central Coast in 2020 to offer clean, on time and professional painting services to Central Coast residences. Being a local business, we have a reputation to uphold meaning we are more responsive, prioritise customer relations, and build long-term and personal connections with our clients. Trusting our Central Coast painting experts with your painting job is an investment in your own home, we are well devoted to our community and will continue to put it first. We execute projects in a way that reduces disruption or inconvenience to the minimum, no matter how minor or extensive the painting and decorating services you require us to complete. We have provided exterior and interior painting services to residential and commercial business buildings for over 20 years, our commitment to excellence, and customer satisfaction has made us one of the best Painting companies here on the Central Coast.
2. What types of Central Coast painting services do you provide?
Portos Painting and maintenance offers clean, on time, and professional painting services executed with the highest level of professional standards and courtesy across the whole of Central Coast. Get A Free Quote on our Central Coast painting & maintenance services today.
Strata and Real Estate Painting: Not only do individuals enjoy the high quality painting services we provide, but real estate agencies and strata managers also enjoy our exceptional painting services Central Coast.  

Timber Oiling: Oiling your timber decked floors and furniture is one way to provide all in one outward protection and beauty for your timber fittings in your home. Our timber Oiling service polishes your timber to shine star bright, while also protecting your wood from any water damages.

Spray Painting: Need an experienced spray painter in Central Coast? At Portos Painting and maintenance, we apply our 20+ years of experience to deliver our projects without compromising quality or price.

Exterior Painting: The exterior part of your home or commercial building is what suffers the most from the weather. You can ensure your building's look is at its best with our Central Coast exterior painting services. To ensure your paint job holds up, we properly prime and prepare the surface being painted. This is where our knowledge of choosing the best quality paints and best practices come into play. 

Commercial Painting:  Every business must ensure they portray the best image of themselves to customers. We offer a plethora of unparalleled opportunities for a variety of commercial and business environments such as shopping malls, retail stores, schools, healthcare facilities, hotels, offices, apartment buildings, churches, and community centres. Our commercial services cover commercial repaints Central Coast, commercial roof painting Central Coast, and commercial concrete restoration Central Coast.

Residential Painting:  Painting is one of the most popular and cost-effective ways of beautifying or revamping your home. 
3. What do your Central Coast painting services include?
Our team take the strain out of painting services by consulting with you on paint types, colour selection, period of time and costs to align together with your needs and supply you with a reasonable solution. 
4. How much does it cost to paint a house?
The average cost of interior house painting is $10 to $30 per square metre of paint including ceilings, depending on the size of your painting job, whether you need interior or exterior painting and the type of surface being painted. We offer a free quote and our estimate is based on one undercoat and two finishing coats.
5. How can I book your Central Coast painting services?
Book an appointment with our licensed and insured painters to arrive at your residence anytime when you need us, whether it's tomorrow or far in the future.  Call us today  0424 006 734 to get started. Whether it is commercial painting, exterior painting, residential painting, timber oiling, spray painting or maintenance, our full painting and maintenance service meets every need for individuals, real estate business owners, or corporate businesses. Fully geared Professional Central Coast painters are waiting to hear from you. Our Services are available Monday – Friday: 08:00 – 17:00 and Saturday: 09:00 – 12:00.
Are You Ready To Tell Us All
About Your Central Coast Painting Project?
Portos painting & Maintenance, friendly team, experts in the field contact us now for a free quote to completely revitalise your home or office.
Location:
39 Warner av Tuggerawong NSW 2259 Central Coast
Central Coast Painting Services Areas
Avoca Beach
Bateau Bay
Berkeley Vale
Blue Bay
Charmhaven
Chittaway Bay
Copacabana
East Gosford
Empire Bay
Erina
Erina Heights
Ettalong Beach
Forresters Beach
Fountaindale
Glenning Valley
Gosford
Killarney Vale
Kincumber
Long Jetty
MacMasters Beach
Matcham
Mooney Mooney
Norah Head
North Avoca
North Gosford
Ourimbah
Shelly Beach
Somersby
Terrigal
The Entrance
Toowoon Bay
Tuggerah
Tuggerawong
Tumbi Umbi
Umina Beach
Wamberal
West Gosford
Woy Woy
Wyoming
Wyong